Takagikaikan
Address

5-19 Honmachi, Nasushiobara

Phone

0287-64-2330

Store hours

11:00 a.m. - 8:00 p.m.
closed:Tuesdays
Overview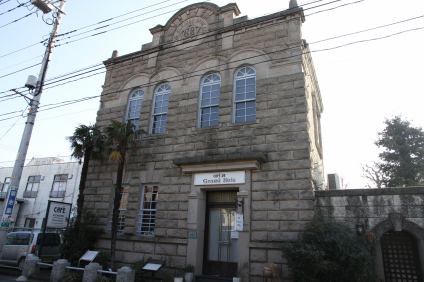 Takagikaikan was build as the central branch of Kuroiso Bank in 1918. There still are the elegant compartment ceiling, circular stairs with a width of 90 cm, etc. of the day. Takagikaikan was a stone building using Ashinoishi stone (andesite from Ashino) for the front part of the exterior and Oyaishi stone for the other parts. The upper part of the window of the second floor in the front of the building is four round arches, and the symbol of Kuroiso Bank is raised above.
Kuroiso Bank opened as the first bank to have its central branch in Kuroiso in September 1918. The president was Keizaburo Takagi, an entrepreneur who lived in front of Kuroiso station. After the bank was closed in 1935, Kuroiso Kogyo Inc. operated there until 1950, and then the building was used as a gathering place for Takagi's family. There have been many great fires in the area near Kuroiso station since Meiji Era. Takagikaikan is valuable as it escaped from the great fire in 1931 which burnt down 140 houses.
Special information
Takagikaikan is Tangible Cultural Properties of Japan (registered by Japanese Government), but anyone can visit the café on the first floor.